Room Heater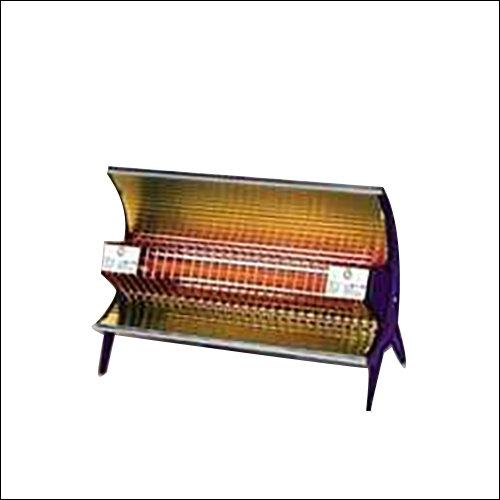 Room Heater
Product Description
Room Heaters
Our room heaters/heat converters are well known in the market for providing warm and comfortable interiors. These high quality room heaters are made of heavy gauge body & have solid tubular element with insulation and temperature control that provides in them optimum performance.

Key Features

Consume less power supply
Chrome plated guard
Superior heating element
Compact and stylish design
Special corrugated reflecting surface
FAQs
How long can room heaters be left on?
Fast response: All quality space radiators hypothetically are protected to run 24h every day. However long you are in a similar room, you can leave a space warmer on. Current space warmers have inherent security elements, for example, a temperature controlling indoor regulator, tip-over insurance, and overheat assurance, which decrease hazard of fire.
Is room heater safe for health?
It can cause suffocation. This again happens in light of the fact that air radiators drain the amount of dampness present in the air and prompt the air to become dry. In this way, individuals who are now experiencing respiratory sicknesses can feel truly suffocated and uncomfortable, when these radiators are turned on.